Hello all! I am working on making a simple endo (safe vore) home, I got the main mechanics down of the player getting near the predator and being transported to it's belly, and in the following days I will work on a actual stomach texture, and hopefully get permission from some vore audio makers to use some of their sound. Animations are beyond my skills, but I tried to make it immersive anyway with a 'fade to black' when you near the werewolf.
For now it's a vanilla werewolf (I have some mods to adjust appearance a little but basically it'd be vanilla werewolf) in the future I will set up more creature choices.
My question though is if you'd all like to have all the furnishings and workbench stuff inside of the stomach, or outside in the cave with the werewolf?
If inside of the stomach, would you rather have the werewolf up outside, perhaps just a little ways away from Whiterun? (currently the cave entrance is also a little ways outside of Whiterun)
Either way I am going to try to make a 'invisible' bed inside of the werewolf's belly to sleep in, but since tomorrow is father's day i had to stop for now.
Below I got a few screenshots as 'proof' of my progress.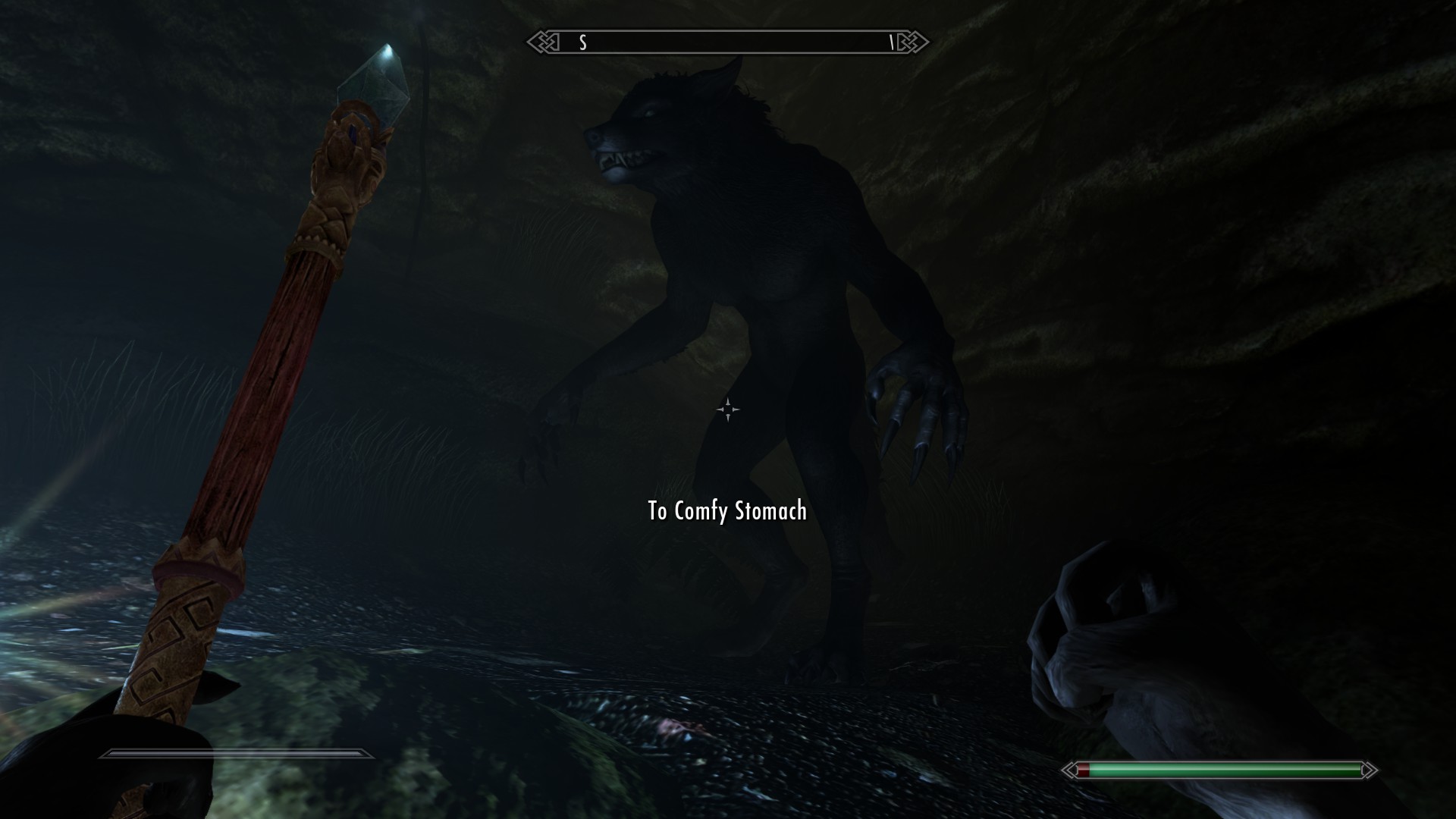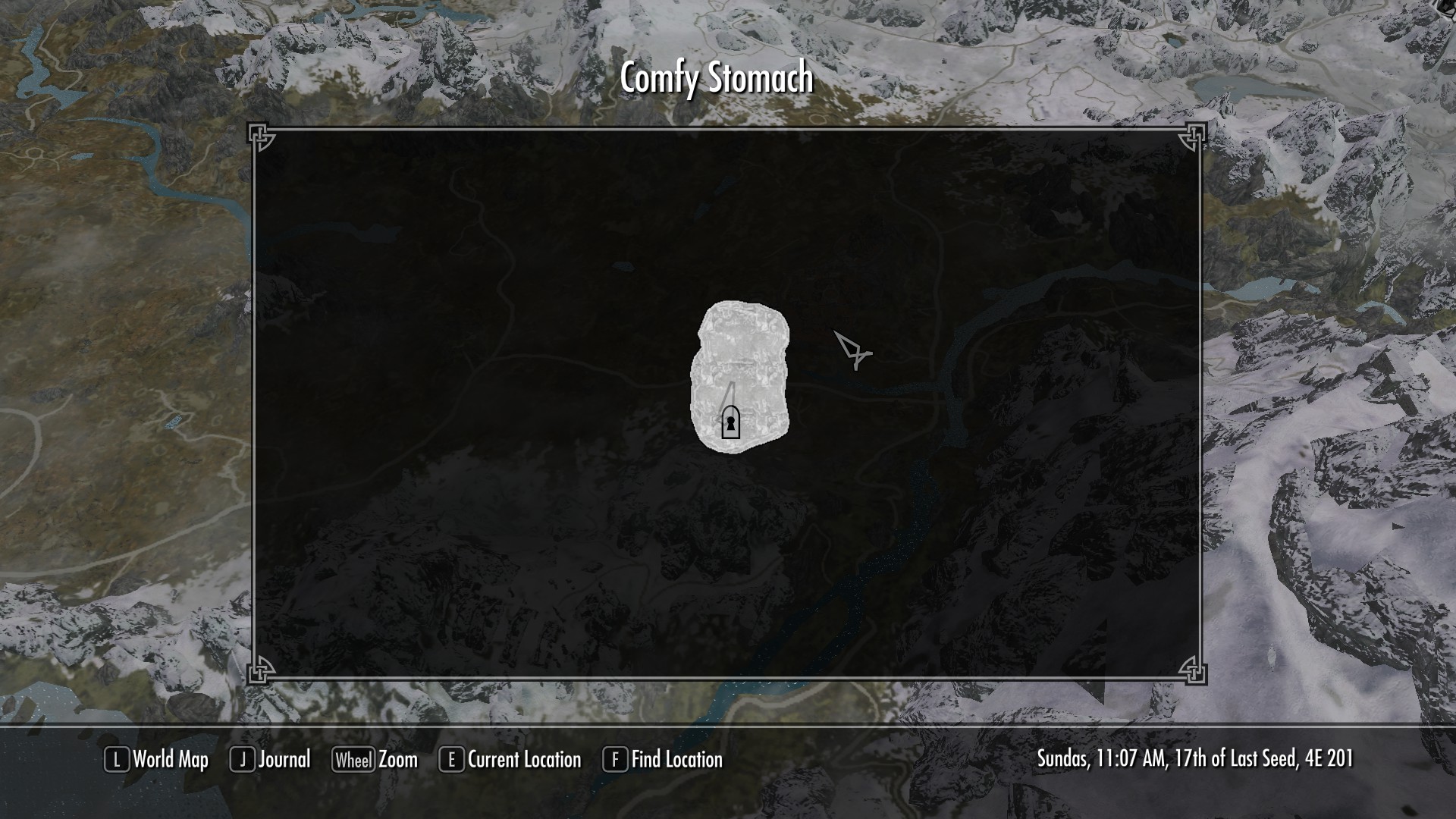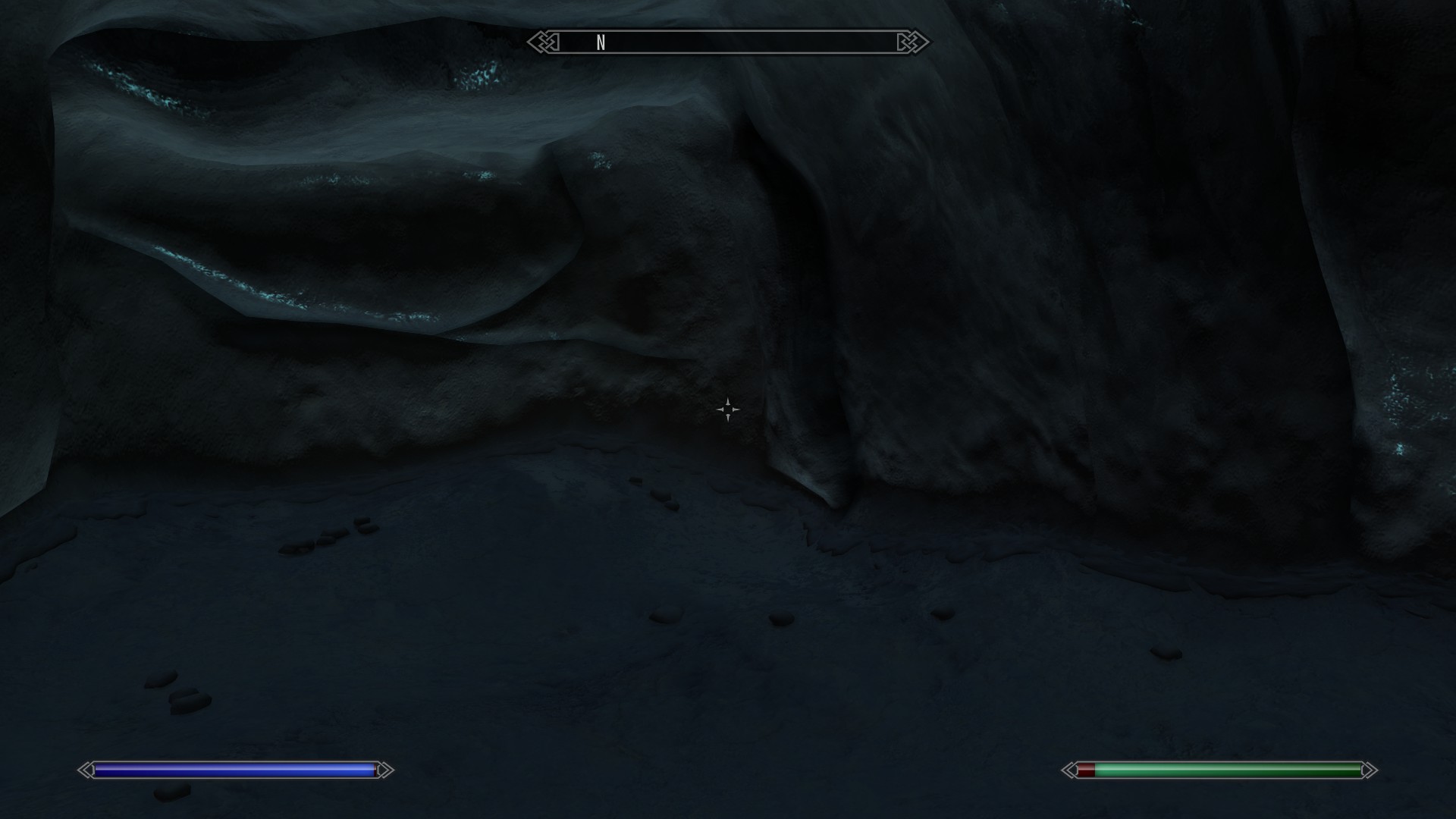 For now the 'stomach' is just a really small ice cave, that will change! Once I find a decent fleshy texture, or a texture that looks close that I can recolor into a fleshy color.