Forum rules
1) Try to upload related material to the correct subform please. They are
Soft vore
,
Hardvore
,
Unbirth
,
Analvore
,
Cockvore
,
Mawshot
,
Other/combination
,
Underage
,
Extra soft
and
Photo edit
.
2) Acceptable files: Drawing, stories, video clips (Flash, Gif or other movie format), roleplaying logs, vore games.
3) Please do not upload material that are specified "Do not Distribute ".
4) Any photo with real life human requires full permission from the subject in question, and posted in
Photo edit forum
only. All individual must be 18+ only. We do not allow photograph of anyone who are not unquestionably 18+ of age anywhere on this domain. All uploaded files must comply with United States law.
5) Label your material. If it have sexual, underage, scat, gore, or other possibly offensive content, please give warning!
6) Any explicit fantasy vore illustration involving questionable age of fantasy character, must be placed in the
Underage
. To access the underage forum, please follow these
instructions
. No photograph are allowed.
Drawing
and
fantasy character
only.
Read the rules in detail
here
...
Last edited by
EldritchWriter
on Sun Feb 19, 2017 5:47 pm, edited 1 time in total.
Participator
Posts: 224
Joined: Sun Jan 01, 2017 8:47 am
---
"Get it, because the popcorn is of corn, and...okay, I'll stop."
Lolz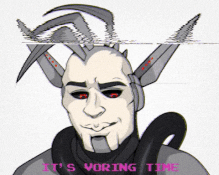 For robot (And other) noms. Click here
https://aryion.com/g4/gallery/Mecho
---
Posts: 1368
Joined: Tue May 02, 2006 11:00 pm
Location: sweden
---
---
Who is online
Users browsing this forum: No registered users